The activities
The student area enables your students to access the activities you prepare for them. They will also have access to their virtual school where they cant interact, customise their avatar and participate in class life.
Video
How does it work?
Receipt of the code
Students receive the code sent by their teacher via the course, by email or by video conference. They enter it on their activities page to add it. They can then start immediately or record it to work at a later time.
Activities management
Students have a space which provides an overall view of their activities. They can view the ones under way, the ones they still have to do and the completed ones. After they begin an activity, they can stop at any time and continue at a later time.

Providing results to the students
When students complete an activity, their points are displayed automatically for the answers previously entered by their teacher. They send it and, after correction, receive their grade and the Xeery they obtained. They can then spend the latter in their virtual school to customise their avatar and their course.

The virtual school
The virtual school is a place where students can freely move about a space specially designed for them. It consists of classrooms where they can see the other students, interact with them and with non-playable characters. Thanks to the Xeery they earned via their activities or by completing assignments, they can also customise their avatar or their classroom.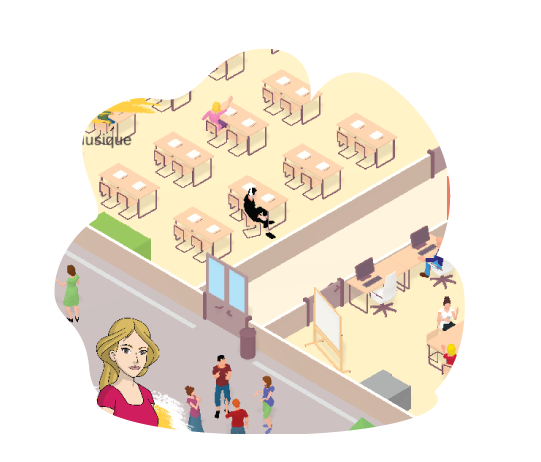 How to customise an avatar or the virtual school?
1. First connection
When the student connects to their virtual school for the first time, they are asked to answer questions about their personality. Their answers will generate a first avatar and associate an animated character based on their current state of mind.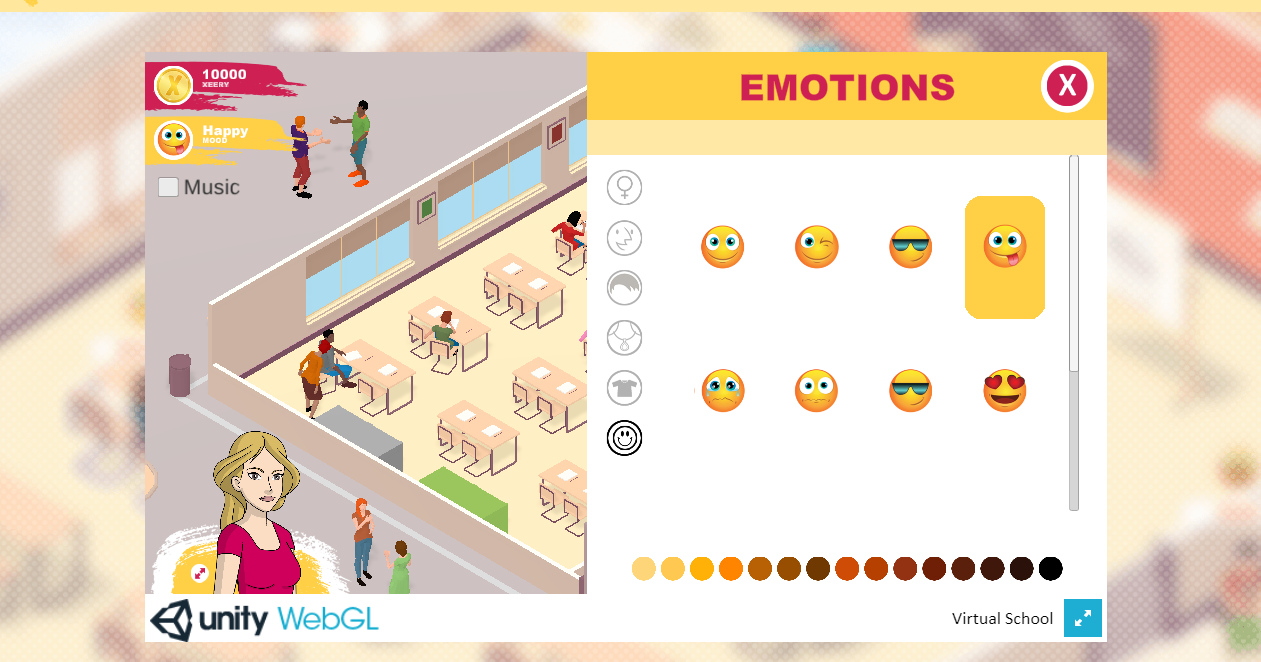 2. Environment
Students go to their virtual school as their avatar. They enter an environment in which they can move around freely in the classrooms. They can also meet other students. Every avatar will behave based on their mood that day.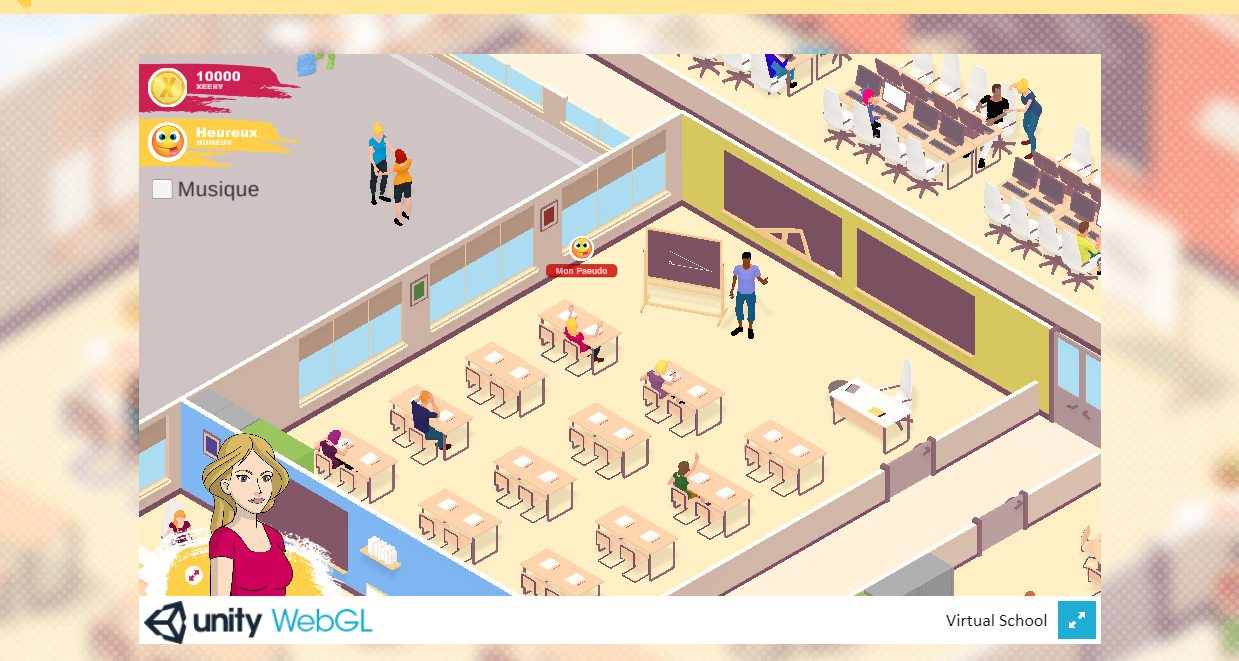 3. Customising the avatar
Students can customise their avatar at any time with the personalisation options they have. They can obtain more by spending the Xeery they obtained after handing in their activities or completed their assignments. Choices are saved immediately and applied to the 3D model visible to the other students.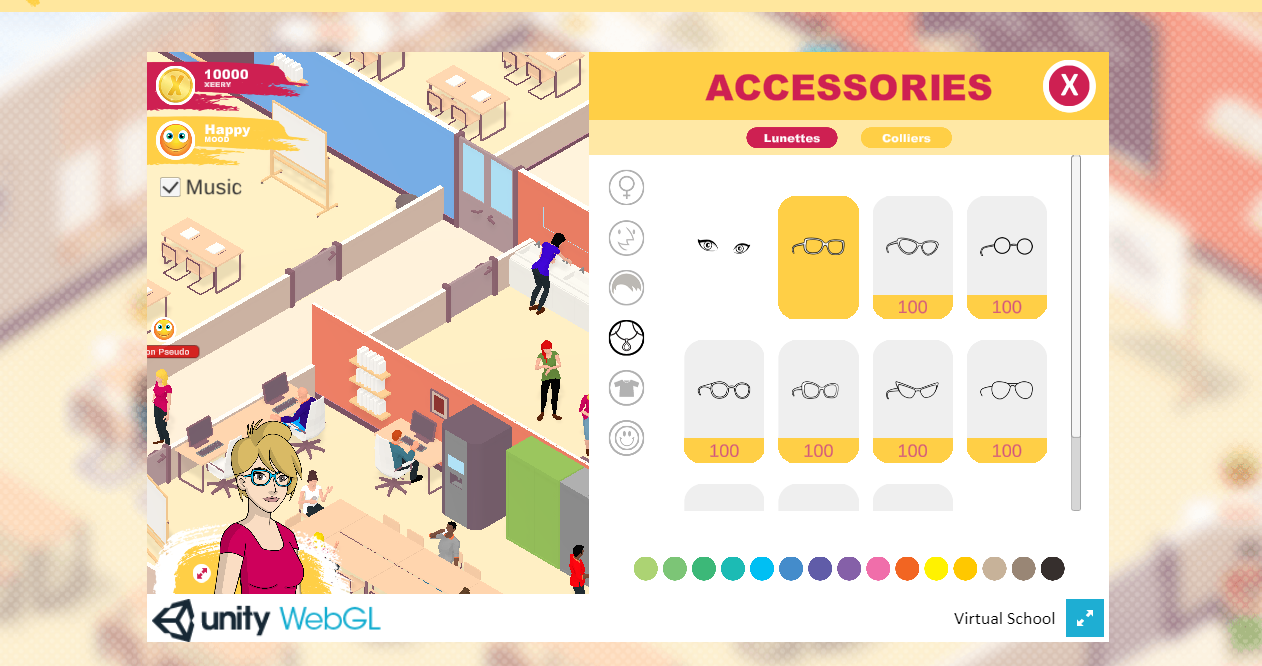 4. Customising the virtual school
If they have enough special Xeery's, students can propose changes or improvements to their virtual school (repaint the walls, decorate, etc.) They submit an idea to the group for a vote. If their suggestion is approved by a majority of the class, the change will be applied for all students.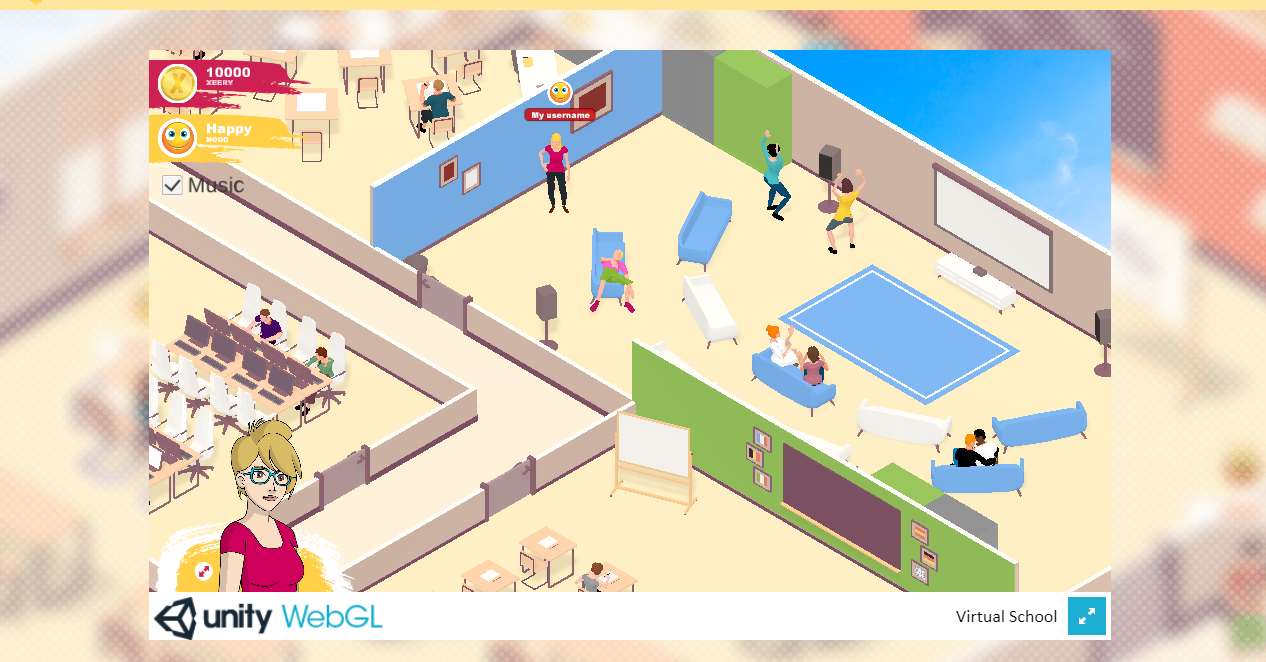 5. The assignments
Certain characters or settings in the virtual school can trigger assignments. They are related to the right actions to be taken to create a healthy class environment (waste sorting, returning a lost telephone, etc.). When they complete their assignments, students are rewarded with Xeery which can be exchanged for avatar customisations.